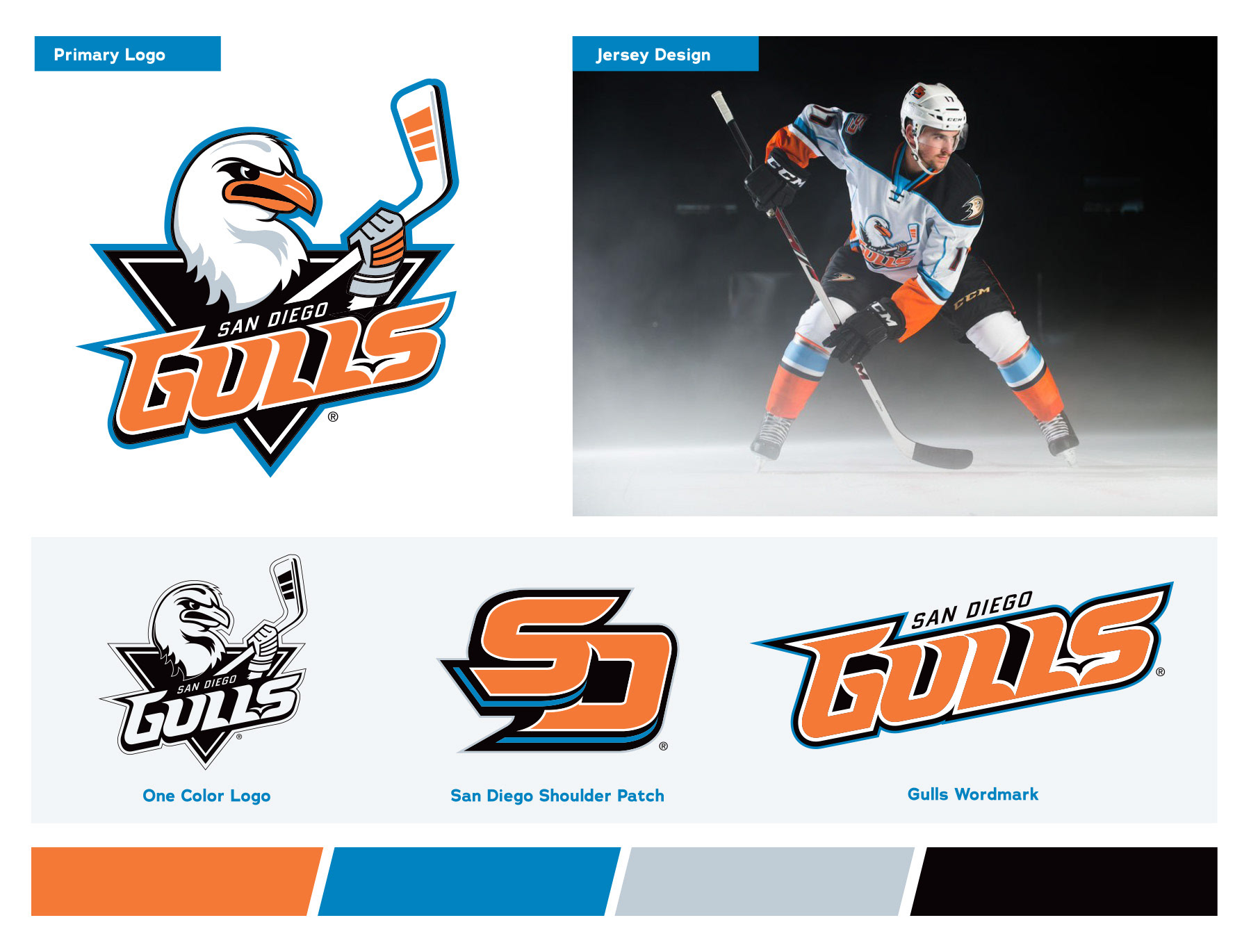 San Diego Gulls - AHL Branding
When the AHL re-aligned and the San Diego Gulls became the official AHL affiliate of the Anaheim Ducks, I was able to take the lead on creating the primary logo and jersey for the team. With the Gulls having a history as a team in the WHL, we wanted to build off of the previous WHL mark, but update it to live alongside the NHL Affiliate. 
Along with the brand launch we also created some merchandise for the teams opening weekend.